WORK LIGHTS - LATEST TECHNOLOGIES FOR BEST PERFORMANCE
SCANGRIP constantly push back the boundaries of LED lighting and battery technology, creating new cutting-edge work lights. We always reach for that extra brightness, that extra operation time, those little touches that make a real difference when you need the best work light you can get. We guarantee to provide you with only premium products for optimal performance.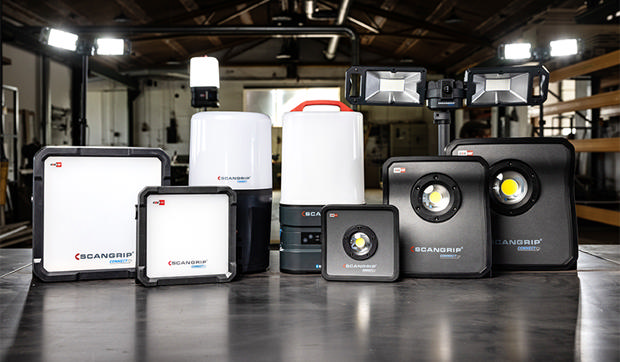 CONNECT
The batterydriven work light series CONNECT is compatible across all leading power tool brands worldwide. Create a much more convenient, flexible, and efficient working life with batterydriven work lights.