The RAG company visiting SCANGRIP booth at Automechanika 2022
At this year's trade fair show, Automechanika 2022, pro detailer Levi Gates from the US based RAG company visited SCANGRIP booth to check out the new detailing products.

04.11.2022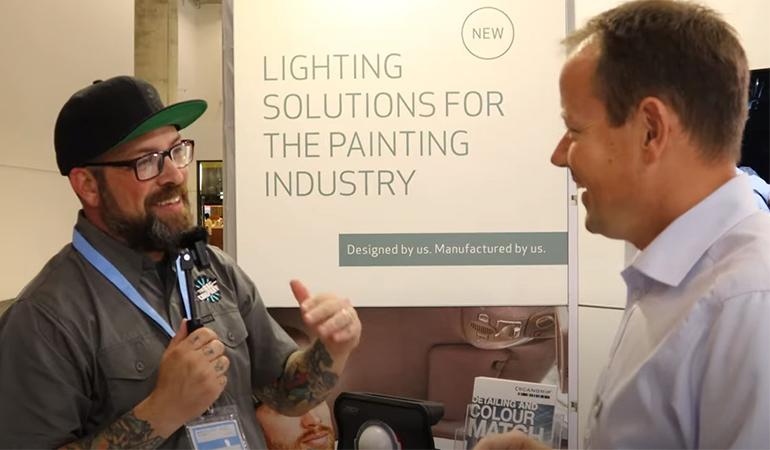 Levi Gates from the RAG company specializes in detailing products for all automotive users. At Automechanika 2022 he stopped by the SCANGRIP booth to get a review of the new COLOUR MATCH generation from SCANGRIP CEO, Martin Kjær Petersen.
The new, 4th generation of SCANGRIP lights for the painting and detailing industry has a unique new feature called CCT SCAN. In the interview, Martin explains how finding the accurate colour match without the right light can be challenging. With the new invented CCT SCAN functionality the user has the option to scan the surface of an object with the various color temperatures available in the interval from 2500K to 6500K in one easy step.
See the full interview (14:00-23:00 min) in the video below and learn more about the new generation of specialized work lights for detailing and paint repair.