New SCANGRIP DIFFUSER accessory
The light diffuser is designed to spread and soften the light, providing new possibilities for detailers and painters to adapt their work light even further to the specific work task.

23.03.2020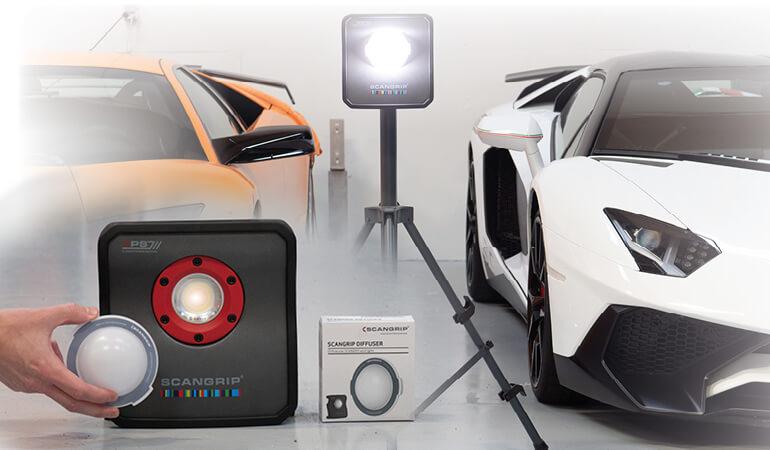 We are proud to present the new SCANGRIP DFFUSER accessory that transforms the powerful and bright light from the MULTIMATCH products to a soft and broad spread of light similar to what you would get from a cloudy sky.
The combination of special LED features in the MULTIMATCH products is completely unique - and now we add an extra functionality with SCANGRIP DIFFUSER which no other products on the market can do in one solution.
Featuring high CRI performance, 5 colour temperatures and adjustable light output, the MULTIMATCH products are specially designed for the painting industry and is perfect for any paint, polish, cleaning or prep-zone operation. With the diffuser, detailers and painters can now reduce the glare and shadows making it easier to identify high spots when working with coatings and see dust nibs on painting. The light diffuser also provides a pleasant background light in the detailing studio.
The cover is incredibly lightweight, and the strong built-in magnets make it easy and safe to mount the cover on your SCANGRIP lamp.
The SCANGRIP DIFFUSER comes in two sizes and fits the MULTIMATCH 3 and MULITMATCH 8.