Great interest at SEMA 2022
At the 2022 SEMA Show a lot of visitors came by the SCANGRIP booth to hear more about our innovative lighting solutions.

08.11.2022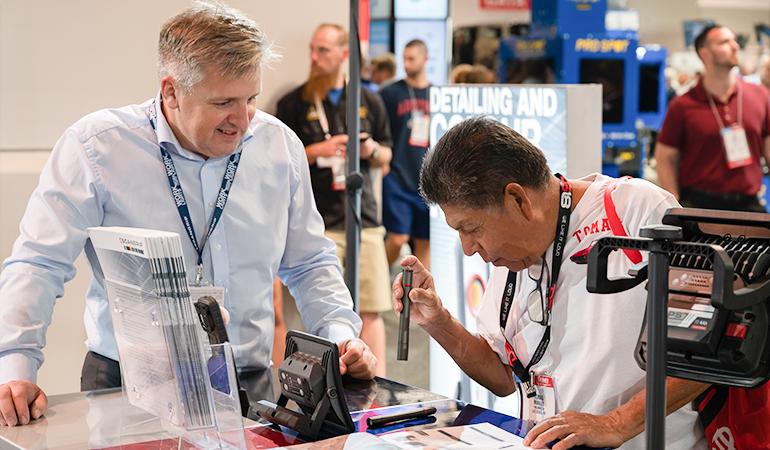 At this year's SEMA Show visitors came by the SCANGRIP booth to experience the entire range of specialized lighting solutions for the detailing and painting industry and hear more about the latest trends in UV curing.
Especially, great interest was shown in our newly launched UV-CURING lights. SCANGRIP just released two new and extremely powerful UV-CURING lights to cure larger areas faster. They will be more than 3 and 6 times as powerful, respectively, as the present UV lights, and will be the far most powerful UV lights in the world.
We are proud to have received a Global Media Award at the 2022 SEMA Show for our UV-EXTREME PLUS, which an esteemed panel of international judges selected among nearly 3,000 new products to be recognized and of most interest to their publication's readers.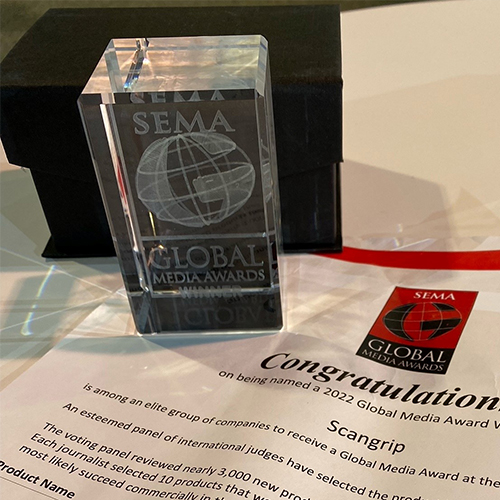 Moreover, we were showcasing our new generation of COLOR MATCH products that features the new invented CCT SCAN functionality, enabling you to scan the surface of an object with the various color temperatures in the interval from 2500K to 6500K.