Brand-new work lights for construction
SCANGRIP launched a whole new series of products at the World of Concrete in Las Vegas 2023 - a lighting solution to connect all power tool batteries to SCANGRIP work lights.

31.01.2023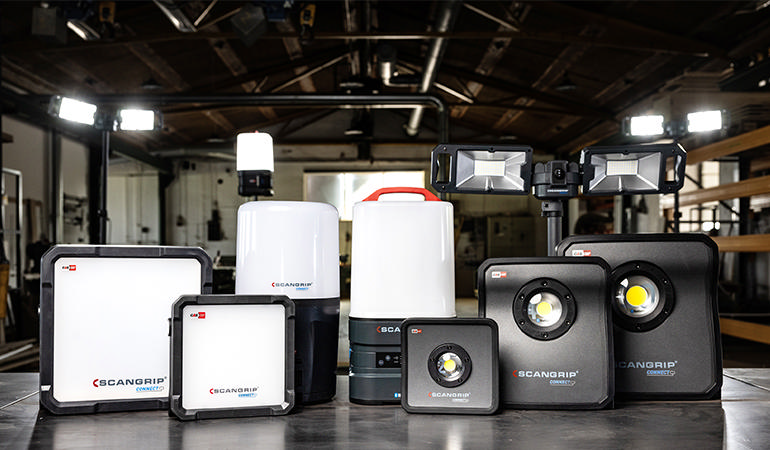 SCANGRIP would like to extend our gratitude to our valued existing and new customers who visited our booth at the World of Concrete trade fair in Las Vegas this January.
The event provided a valuable platform for SCANGRIP to showcase our latest products for construction and connect with our customers and partners. We were thrilled to see so many of our customers and hear about their specific needs and challenges.
We are proud to announce the lauch of our new CONNECT series in the USA. The new CONNECT concept is a complete range of outstanding and one-of-a-kind work lights compatible with METABO/CAS 18 V battery system or all other 18 V/20 V battery packs.
The SCANGRIP CONNECT range is equipped with the newest COB LED technology, an extremely flexible design and a lot of functions that makes the work lights versatile and durable for the demanding professional user. The hybrid and innovative work lights have a long operation time which enables you to work for many hours without worrying about changing the battery or running out of power.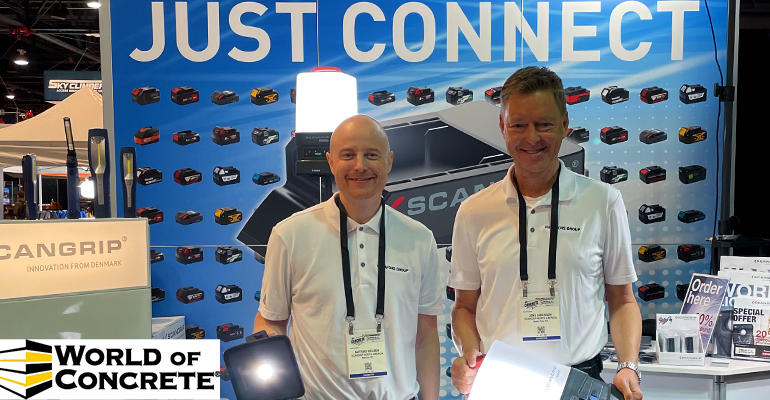 At SCANGRIP, the goal is to help customers work smarter and more efficiently, and we believe that these new CONNECT work lights can make a big difference on a daily basis for every construction worker. Our innovative work light solutions provide top-notch lighting for professionals in the concrete industry and were well-received by visitors to the booth.
SCANGRIP is committed to providing our customers with the best products available and we are always ready to assist or support our customers in any way.